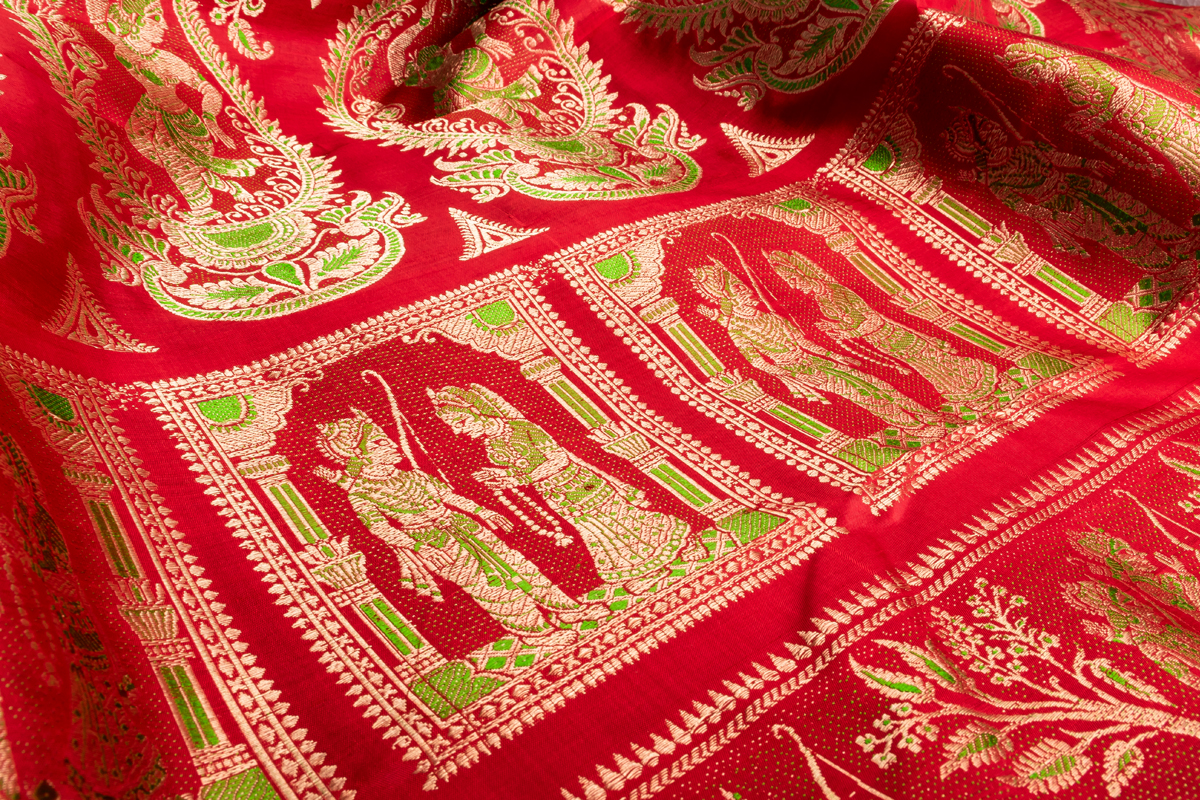 The most well-known silk saree of Bengal is the Baluchari, a product with exquisite design and weaving.
Read More →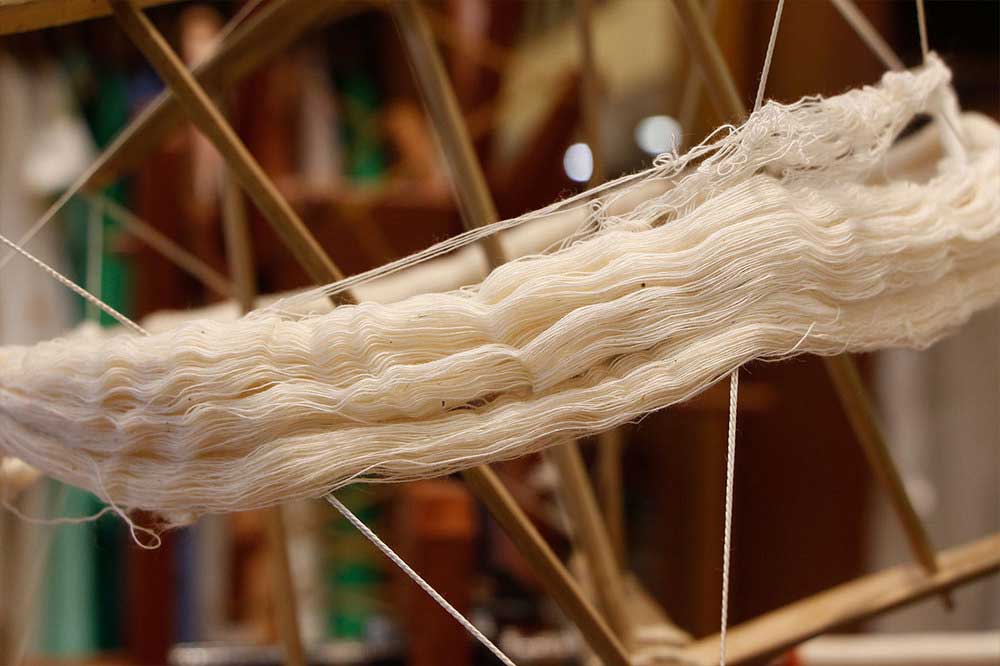 In the history of textiles, there is no name more famous than that of Bengal Muslin.
Read More →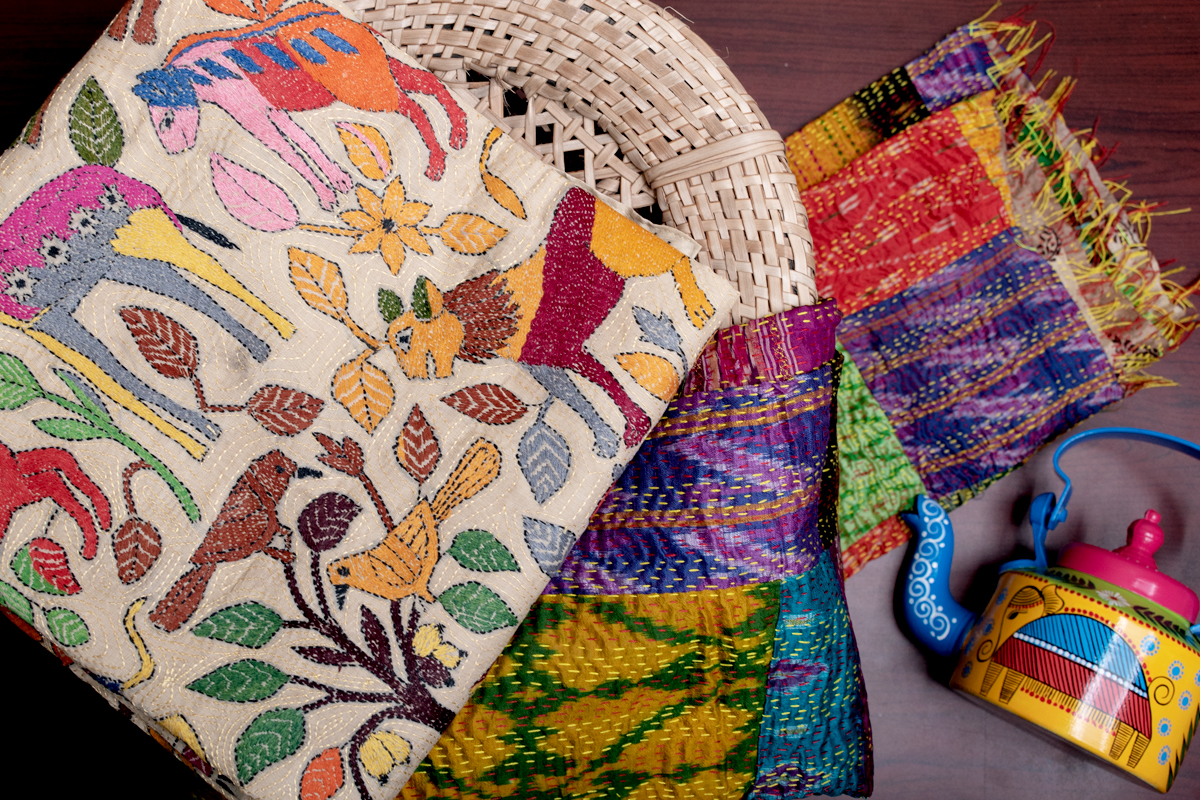 Within the context of Indian embroidery, the kantha is a living tradition.
Read More →
Shantipuri Saree is named after the place Shantipur in Nadia district in West Bengal.
Read More →
Dhaniakhali sarees are produced in Haripal, Rajbalhat Rasidpur, Dwarhata, Ramnagar, Gurap and Antpur of Hooghly.
Read More →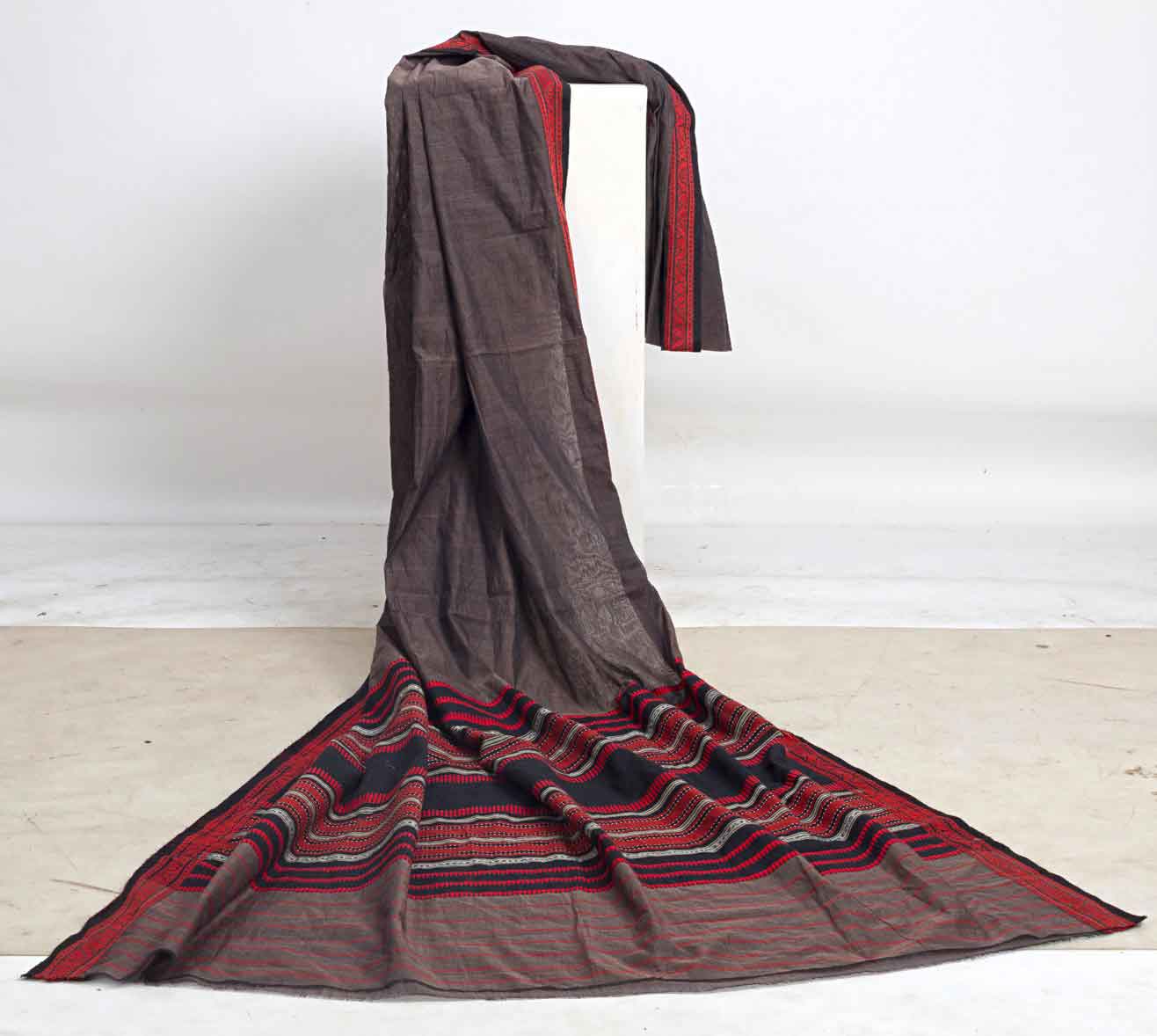 Begampuri sarees are beautifully handwoven, easy to maintain cotton saree that do not require frequent starching and drape like a dream.
Read More →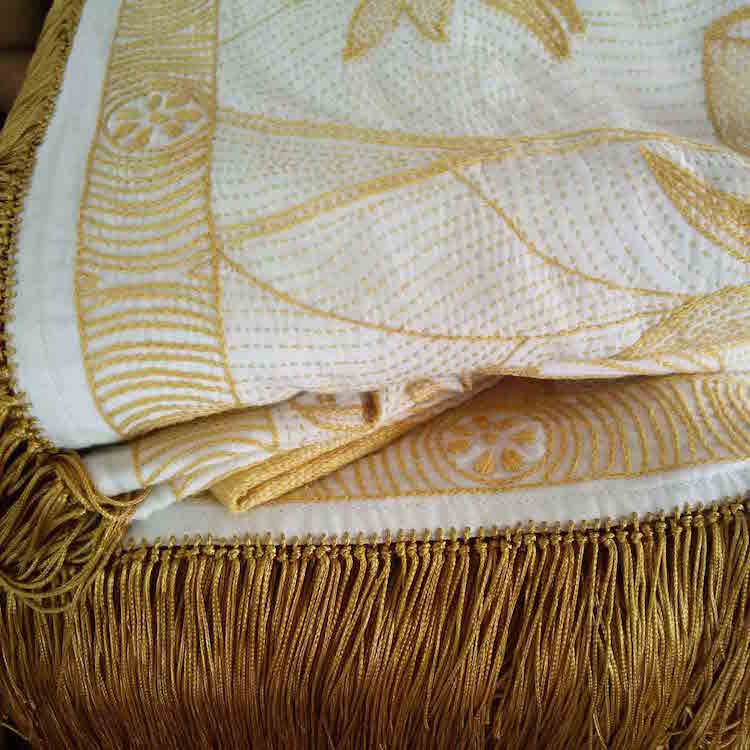 The Indo-Portuguese quilts mark a period in history when the textiles of India had reached the peak of their sophistication.
Read More →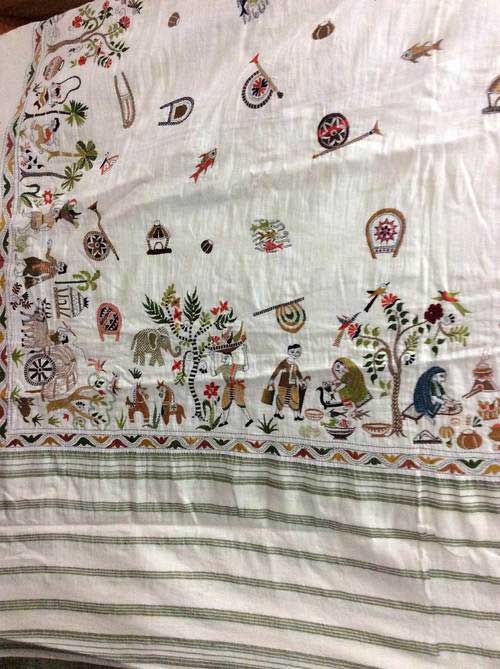 'Kantha' embroidery was traditionally made of worn out pieces of cloth.
Read More →
The faintly fragrant silk 'Balaposh' quilt which also double as elegant shawl is an example of the fine craftsmanship of Bengal.
Read More →